Build Your Own Deck - Choosing The Right Materials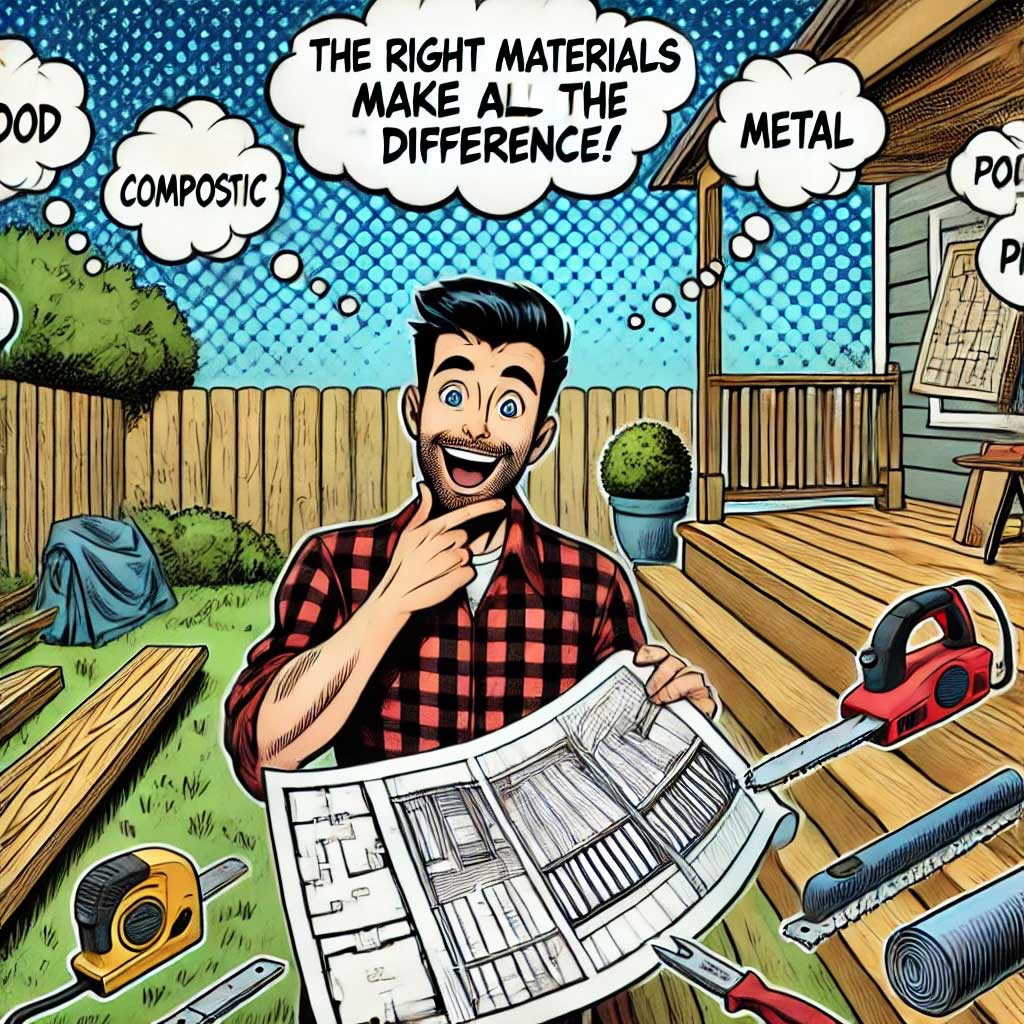 A backyard deck is a great way to not only improve the value of your home, but also make your outdoor living space more enjoyable for you and your family. Whether you decide to build your own deck from scratch or hire a contractor to do the work for you, choosing the right materials is important to creating a beautiful and durable deck that can be enjoyed for years to come. Here are some of the most popular choices for building a deck, and even a few exotic choices to suit any budget and taste.
Pressure-Treated Wood—This popular and inexpensive choice can give you a functional deck. Essentially it is softwood that has been placed in a preservative bath, and then into a pressurization tank to make it more waterproof. It is usually advisable that you build at least the foundation of your deck with pressure-treated wood so that it will last for years to come.
Cedar—Another popular choice for decks, cedar is naturally oily and resistant to water rot. It is also a lightweight wood, making it easy to work with, and is a popular choice for the top decking section of your deck.
Redwood—Redwood is similar to cedar in that it is a light, naturally oily wood that is resistant to water rot. Redwood is a good choice over cedar if you like the beautiful natural red color of the wood. You will always want to water treat your wood, though, no matter what choice you make.
Camaru—Camaru is a Peruvian hardwood that has the strength and durability of pressure-treated wood, and the natural oils of cedar and redwood, making it a great choice for your entire deck.
Tamarack—Another nice alternative to pressure-treated wood, this softwood comes from trees native to eastern Canada and the United States. It can last up to 40 years and ages to a nice silvery patina. It is also harvested from managed forests, making it a good choice for the environment as well.
These are just a few of the many choices available for decking materials.